This post may contain affiliate links. This means that if you click through to a website and register or purchase something, I may get a small commission at no extra cost to you. I will never link to anything that I don't value or haven't used myself.
We all need an income of some sort in order to be able to pay our bills and buy ourselves food etc. But what if you don't want to be tied to your desk for a regular 9-5 job? What if you don't want to be at someone else's beck and call and want to be able to have some sort of control over how you spend your time?
Well, I'm here to tell you that it is entirely possible to be able to make money without working a 9-5 job. Thanks to the power of the internet, a wealth of possibilities are available to each and every one of us. This article will explore some of them. While it doesn't mean that you won't need to work at all, it does mean that the work will be of your choosing and on your own terms. And done in your PJs if you wish!
Get paid to surf the internet
Let's face it – most of us surf the web on a daily basis and enjoy doing so. So why not get paid for doing something you love?
Popular search engines like Google, Bing, and Yahoo are often used to surf the web. But there are marketing companies with their own search engines that will pay you to use their search bar. These include:
Sell old gadgets
When you get a new phone what do you do with your old one? Chances are you shove it in a drawer and forget about it as most other people do. If this sounds like you, it's likely you have a small fortune lying around your home.
Gather them up, take some pictures, and pop them on your local Facebook group or on eBay. If you can, try to make sure the phones aren't locked to a particular network, as unlocked phones can fetch quite a bit more. If any of them are locked, call your provider to see if they can unlock them for you.
If you don't fancy the hassle of taking photos and writing out descriptions etc, take them along to somewhere like CEX who will buy them off you if they're in good condition. Bear in mind though that you probably won't get as much as you would if you sold privately.
Switch bank accounts
It doesn't pay to be loyal! Many banks offer generous welcome bonuses to new customers and it's well worth taking advantage of these. It's so simple to switch accounts – the bank will move all of your direct debits, etc over to your new account. You don't have to do a thing. Most banks will have a minimum monthly deposit requirement, usually between £1500 and £3000. Make sure you will be able to deposit this amount each month otherwise you won't be paid your welcome bonus.
Get paid to house sit
House sitting is a booming business. Lots of people don't like leaving their house unoccupied when they go away on holiday and will happily pay good money for a house sitter to come and stay over. The great thing about earning your money this way is that you don't actually have to really do much, aside from watering plants, taking in the mail, etc. You can register your details with a dedicated site, such as Trusted Housesitters.
Complete surveys online
Some sites pay good money for your time and opinion and it's well worth signing up to a few reputable online survey sites if you're looking for a fun way to make some money. Some of my favourites are:
You won't get rich through doing surveys but you can easily make around an extra £50 per month.
Rent out your car
Did you know that you can rent out your car when you're not using it? It's a great way to make money and there are sites that can organise it all for you, ensuring that you are fully insured when someone else is driving your car. Check out Karshare, who specialise in helping owners find renters for their vehicle.
Matched Betting
Matched betting is a great way to make some decent money, and the great thing is that it's all tax free income. It's a technique used by individuals to profit from the free bets and incentives offered by bookmakers. You turn these free bets into real cash!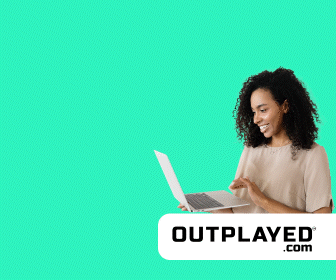 Get paid to scan your groceries
One of the easiest ways to make money has to be grocery receipt scanning. There are many apps that will pay you cashback on your purchases from companies they have partnered with.
Simply download one of the cashback apps, do your grocery shopping as usual, and then scan your receipt through the app. Some of the most well-known cashback apps are:
Topcashback
Shopmium
checkoutSmart
Quidco Clicksnap
Rent a spare room
Renting out your spare room is a great way to make money without actually working. Platforms like Airbnb have made renting out your spare room, or even your whole house, super easy. You could easily earn hundreds of pounds each month. You might prefer to rent your spare room to a foreign student and there are also platforms dedicated to this, such as Host Family Programmes. They'll visit you in your home to ensure that your home meets safety standards and that you're fully DBS checked. They will then match you with a student and organise payments etc.
Negotiate your bills
This one takes a bit of work upfront but then you need do nothing else for the year. Check out cashback and price comparison sites to see if you can get a better deal on your bills. You can do this with anything from car insurance to your household insurance. People have been known to knock hundreds off their car insurance premiums. Use sites like Top Cashback and Compare the Market to scourer for deals. Also, make sure to regularly go through your bills and cancel anything that you don't need or no longer use.
Rent out your clothes
If you have a wardrobe full of beautiful designer clothes that don't get much wear, you could rent them out to recoup some of the cost. By renting out your designer gear, you get the best of both worlds – you get to own the clothes but also make money from them too. Check out Hurr, who will help you to find people who are looking to rent designer items.
Rent your drive
This is the ultimate way to earn money without working. All you need to do is sign up to a site, such as Just Park, register your details and they will find you someone who wants to rent a parking space in your area. This is ideal if you don't have a car but have a drive or you have a drive that you don't use very much.
Have a clearout
Gather things from around the home that you no longer use or want. This can be unwanted clothes, kitchen gadgets, toys, shoes, tools etc. There are people out there looking for the things you no longer need. Take some pictures of them and pop them on Facebook marketplace, Gumtree, or Ebay.
Sell your photos online
If you have the gift of being able to take good photos, you could earn money by selling them online. You can do this on your own website but if you don't have your own, you can sell them on websites such as iStock, Deposit Photos, or Shutterstock.
Earn money by advertising on your car
Certain companies, such as Car Quids and Adverttu, are willing to pay you money to drive around with an advert on your car. Your car will be profesionally wrapped and you will be expected to keep this on for a certain period of time, typically one month. You can expect to earn between £100- £150 for your time.
RECENT POSTS