This post may contain affiliate links. This means that if you click through to a website and register or purchase something, I may get a small commission at no extra cost to you. I will never link to anything that I don't value or haven't used myself.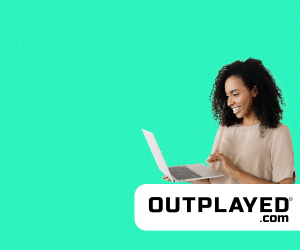 Matched betting has been a brilliant way for me to make some decent extra money. I made over £18000 in my first year of starting, and it scares me to think that I was almost too scared to even give it a try. I carried on making over £1000 each month until life took over and I wasn't able to dedicate as much time to it. But I still dabble now and then and make a good few hundred pounds a month.
What is matched betting
Matched betting is a technique used by individuals to profit from the free bets and incentives offered by bookmakers. We turn the free bets offered by bookmakers into real cash!
It is recognised as one of the most effective ways of making money online in your own time. It can be extremely lucrative and is a fantastic way to boost your income. In fact, some people have been able to turn it into their full-time job. What's more, it's totally TAX-FREE!
Is matched betting gambling?
No, matched betting isn't gambling. Many people see the word 'betting' and immediately think of gambling. The main difference between matched betting and gambling is the element of risk. When you place a bet, your stake is at risk. It is a gamble that you are taking. With matched betting, you eliminate that risk, as you will see below.
Is my money at risk?
Matched betting is generally considered to be risk-free. This is because any bet we place is 'laid off' at the exchange.
Let me give you an example. At the time of writing, William Hill are offering new customers a great incentive to sign up. 'Bet £10 and get £30 worth of free bets.'
In order to access the £30 worth of free bets, we first need to place a £10 bet. Usually, you would place your bet and there is a chance that it could lose. Obviously, this is no good if we are trying to make money.
As matched betters, we place our £10 'back' bet with William Hill (so that we can unlock the free bets) but in order to make it risk-free, we also place a £10 'lay' bet with an exchange (I use Smarkets as my exchange but there are others too).
Let's say our bet with William Hill is for Liverpool to win. Our lay bet with the exchange will then be for Liverpool to not win. This means that we have both sides covered and don't really care if Liverpool wins or loses. If the game ends in a draw then we would lose our bet at William Hill but our lay bet at the exchange would win. Because we have placed the qualifying £10 bet we then gain access to our £30 worth of free bets! It's as simple as that.
The main way people lose money is through human error. It is very easy to become complacent and try to place your bets too quickly. If you are still relatively new and try to rush things, you will inevitably make mistakes and this will end up costing you money.
It sounds too good to be true. Is it a scam?
This is EXACTLY what popped into my head when I first heard about matched betting. In fact, these doubts were what stopped me from trying matched betting for almost a year!
If it really was that simple to do then why wasn't everyone doing it? Tax-free? It sounded so dodgy to me. Surely it couldn't be legal?
Thankfully, I managed to overcome these doubts by doing some diligent research and discovering that, yes, it really was legitimate. Yes, it really is legal and above-board, and yes, it is totally tax-free.
I really can't tell you why more people don't do it. Maybe they're scared because they don't know much about sports or because they've never placed a bet before. Neither had I but I can now place a back and lay bet in just a few seconds!
How do I start?
You really need a tool to help you with finding offers and doing the calculations. I have been using Outplayed (previously Profit Accumulator) to teach me about matched betting and to keep me up-to-date with all of the latest sign-ups and offers.
You can start today with a FREE trial from Outplayed. You will get a week to try it out and see if you like it and you can expect to earn £45 with the first two offers.
Once you have completed the free trial, if you decide you want to continue with matched betting, you can sign up for their paid membership, as I have, in order to access all of the offers available.
You will get access to the premium calculators (essential as you progress with matched betting), the daily offer guides, all of the extra tools, the tutorial guides, and the profit tracker.

I made my money back from the premium package within two days and I have always made my subscription fee back within the first few days of each month.
I honestly couldn't have done it without Outplayed, as I was so nervous about it all in the beginning. I was terrified of losing money and I really needed my hand held while I was doing the sign-ups. This is where their video guides came into their own. I watched and re-watched and then watched again! But they gave me the confidence I needed.
I recommend that you start by working your way through the beginner offers section. Again, read through the guides carefully and use the video guides along the way. They show you step-by-step how to place each bet. By the end of the beginner offers section, you should have made in the region of £500.
At this stage, if you have subscribed to the premium package, you will be ready to move on to the more advanced offers. Don't worry – if you managed the beginner offers you should have no problem completing the next offers. Again, there are detailed guides to help you.
After completing the advanced offers, you should be standing at around £1000 profit. All within around a month of starting up! And don't forget – all of that money is tax-free!
Reaload offers
If you've got this far and are enjoying matched betting, you can move on to RELOAD offers. This is how matched betters continue to make in the region of £1000+ every month.
Outplayed has hundreds of reload on its website. Just visit their daily offers section to find them.
How long will it take me to make £1000 each month?
In order to make in the region of £1000 each month, you will need to spend 1-2 hours each day on it. Once you become confident, you will become quicker at placing bets. But you will still need to dedicate at least an hour a day to it in order to make decent money.
In order to keep making consistent money from matched betting, you need to make it a part of your daily routine. I always placed my bets at night after I had put the kids to bed but a lot of people find it better to get up an hour earlier and place their bets then.
I would advise that you keep money within your matched betting pot, as this means that you won't have to wait for withdrawals before you can place new bets. You will be able to work your way through the offers more quickly and continue to build your profit.
Can anyone do matched betting?
Absolutely! Don't be fooled into thinking that you need to know how to place bets and know the ins and outs of odds. I had NEVER placed a bet before I started matched betting. I didn't even like sports (I still don't). You don't need to be good at maths either. That is the beauty of Profit Accumulator – it does it all for you. You simply enter the odds into the calculator and it works out how much you need to bet!
You don't need any special skills to do it – anyone can manage it. It can be done in your spare time, so is a very flexible way to make extra money. You don't need lots of money to start with. I started with £50. The offers never dry up, so you can go on for as long as you like. You can also stop when you want. You can cancel your Profit Accumulator subscription at any time and start it up again when you want to.
Top tips
Take your time
Don't rush through things in the beginning. Take your time and you will be less likely to make mistakes. Make use of the guides on offer. It's very tempting to skip them and get started quickly but trust me – you'll wish you hadn't (I'm talking from experience here!).
Set up a separate bank account
You don't have to do this but I was so glad I did as it meant that I could keep track of my matched betting money and it meant that I didn't face the temptation of spending it.
Most matched betters have a Monzo or Starling bank account. I use Monzo for my matched betting. It's very easy to set up. It took me about 10 minutes in total and it was all done via the app on my phone. If you sign up via this link, Monzo will drop £5 into your account for free!
Charlotte from Memory Money gives a great breakdown of the most popular digital bank accounts on the market.
Don't pay tax on your matched betting profits
As I mentioned before, any profit made from matched betting is totally tax-free. So don't feel that you have to declare your matched betting profits.
Don't do matched betting if you have a gambling problem
Matched betting isn't gambling but if you've ever had a gambling problem then please don't start matched betting as it may act as a trigger for you. It's just not worth the risk and there are many other great ways to make money online.
Are you ready to start making more money?
If the answer is yes, sign up for your FREE trial to Outplayed here. You have absolutely nothing to lose. You'll make £45 for a small amount of your time and if you decide it's not for you, then you can simply walk away with that profit. If you want to take it further, you can subscribe to their premium service like I did.